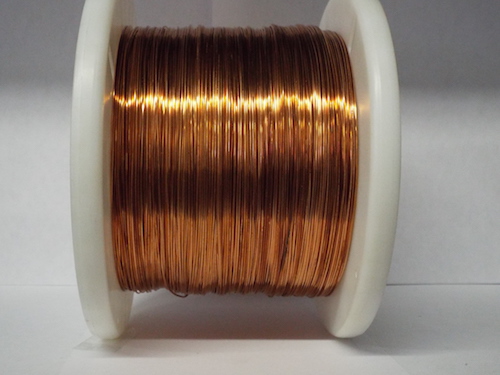 Metal Associates has established relationships with wire manufacturers that custom draws round, flat, square, and shaped wire to your exact specifications. Our products meet the needs of various industries, including electronics and microwave technology. We have a team of experts that can assist with your project requirements.
What can Metal Associates do for you? Apart from having a wide range of wire products including Copper, Brass, and Bronze wire we offer services such as re-rolling, leveling, and slitting. We go beyond delivering, meeting the highest standards in every project.
Metal Associates also provides various alloys, such as copper, brass, bronze, beryllium copper, nickel, steel, stainless steel, aluminum, and more. All our wires have come through tempering processes. We provide plating in various products such as cadmium, silver, tin, gold (and more) or anodized.
Copper Wire Corrosion and wire resistance are important factors when producing wire that needs to withstand harsh conditions. Copper wires are known for their electric and thermal conductivity and are corrosion and wear-resistant, cost effective and easy to maintain. Because of its ductility and malleability, copper can be formed into different shapes. An added quality is that copper is environmentally friendly because it can be recycled. Brass Wire Brass wire is the perfect material to use when manufacturing electrical components due to the fact that it is corrosion resistant and has conductive properties. These conductive properties come from the copper and zinc composition of brass wire. Because of its durability, these wires are used for electrical connectors. The lightweight and malleable brass strips are excellent to use in small diameter applications. The brass wire can be cut in any length, dimensions, or shapes. Bronze Wire Bronze is a composition of copper and tin that is strong, corrosion and fatigue resistant, and withstands harsh conditions. The electronic industry uses bronze wire in numerous applications because it is an excellent conductor of heat and current. Bronze coils have become a major role player in the automotive manufacturing and marine technology industries due to its resistance to fatigue when placed under stress and high-pressure conditions. Benefits and Applications of Wire Products Every application has its unique specifications and requirements, from metal choice, size, length, kind of tempering, etc. Many projects may include several different combinations of wiring and electrical components. Copper Wire Because current flows easily through copper with little resistance and no energy loss it is used in main cables, underground cables, and in houses. Tall buildings use copper strips as lightning conductors. Copper wire, wound into coils, produces magnetic fields and is used in applications to generate electricity. Brass Wire Brass provides cost-effective solutions. The wire can be drawn into very thin wires and has little resistance to current. It is ideal for industrial projects such as cables, long-distance power supply, as well as underground trains. The brass wire can be flat or rounded and is annealed. Bronze Wire Bronze, like copper and brass, is a good conductor of current and heat and is ideal for electronic parts. It has become popular since the rise of electric cars. For many years bronze wire and other bronze parts have been used in boats, jet skis, etc. Aluminum Wire Aluminum is used for wiring due to its ratio to light weight conductivity. Aluminum is preferred to copper in applications of overhead power lines. Airplanes are also wired with aluminum wiring. Beryllium Copper Wire This product is also known as spring copper or beryllium bronze. Because of its strength, as well as it's non-magnetic and non-sparking qualities, it is excellent for metalworking. Beryllium copper is used for various parts of the aerospace industry. What Are Your Wire Material Options?
Alloys Offered by Metal Associates for Wire Fabrication:



We offer many alloy options, as well as standard metal options.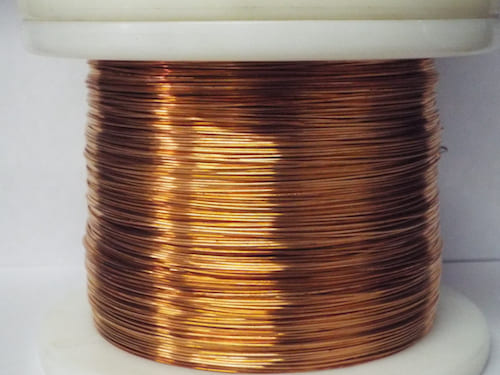 Our copper offerings include:
CDA 101, 102 OFHC
CDA 107 Silver Bearing OFHC
CDA 110 Electrolytic Tough Pitch
CDA 113, 114, 117 Silver Bearing
CDA 122 DHP
CDA 145 Tellurium Copper
CDA 150 AMZIRC, Zirconium Copper
CDA 162 Cadmium Copper
CDA 172, 173, 175, 17510 Beryllium Copper
CDA 182 Chromium Copper
CDA 187 Leaded Copper
CDA 194, 195 Iron Bearing Copper
---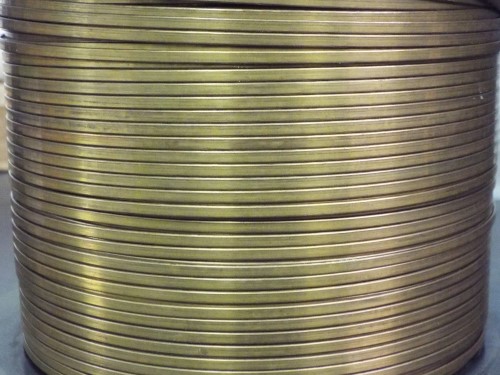 Our brass offerings include:
CDA 210 Guilding Brass
CDA 220 Commercial Bronze
CDA 230 Red Brass
CDA 240 Rich Low Brass
CDA 260 Cartridge Brass
CDA 268, 272 Yellow Brass
CDA 280 Muntz Metal
CDA 314 Leaded Commercial Brass
CDA 330 Low Leaded Tube Brass
CDA 353, 356 High Leaded Brass
CDA 360 Free Cutting Brass
CDA 464 Naval Brass
CDA 482, 485 Leaded Naval Brass
---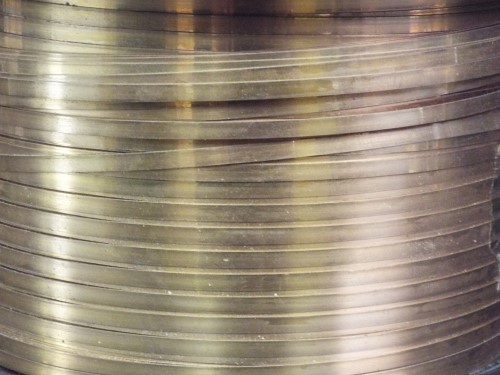 Finally, our bronze offerings include:
CDA 510 Grade "A" Phosphor Bronze
CDA 511 Phosphor Bronze
CDA 521 Grade "C" Phosphor Bronze
CDA 544 B-2 Phosphor Bronze
CDA 630 Nickel Bearing Aluminum Bronze
CDA 642 Aluminum Silicon Bronze
CDA 651, 655 Silicon Bronze
CDA 675 Manganese Bronze
CDA 706 Cupro-Nickel 10%
CDA 715 Cupro-Nickel 30%
CDA 725 Cupro-Nickel
CDA 752, 762, 770 Nickel Silver
CDA 932 Bearing Bronze
CDA 954 Aluminum Bronze
---